A programme of edgy conceptual pieces
asamisimasa
Sentralen / Marmorsalen
12/9, 15.00
NOK 150/250
Joanna Bailie: He Just Missed The Train (2019)
Trond Reinholdtsen: Spätstil (2017, WP)
Trond Reinholdtsen: Musik (2012)

Joanna Baillie's He Just Missed the Train imagines the thrill of speed experienced by Europe's first rail passengers. Composed in connection with the Beethoven anniversary year of 2020, this work for music and video draws a line from the rhythms of the railroad to Texan boogie-woogie and a train-like passage from Beethoven's piano sonata no. 32 – noting that the first German railway was opened five years after the composer's death.

Trond Reinholdtsen's Musik from 2012 is an attempt at a critical examination of the very foundations of the art form of music and its institutional coordinates. The premiere of Spätstil can be heard as an apocalyptic counterposition to the arguments and the proposed aesthetic of Musik, with the musicians lying helplessly and worn-out in a heap in a corner, propagating a semi-convincing 'absolute music', while the sound of metaphorical explosions are heard from afar.
Ellen Ugelvik – piano
Tanja Orning – cello
Anders Førisdal – guitar
Håkon Stene – percussion
Morten Barrikmo – clarinett
Silje Aker Johnsen – vocal
Trond Reinholdtsen – performance
(Photo: Luca Vitali)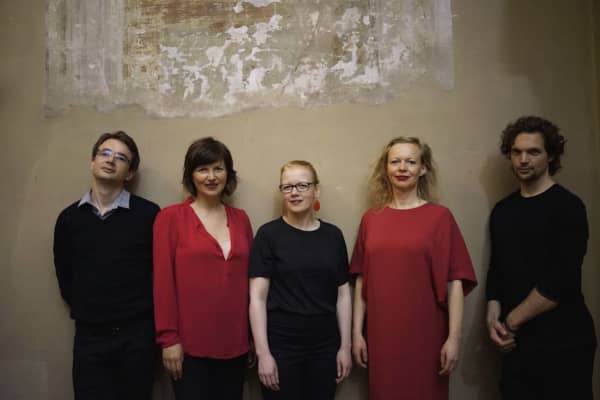 Sentralen/Marmorsalen
3:00 PM